Is Sergio Aguero wanting out at Manchester City?
CREDIT GOAL.COM – Check out the full article
here
Sergio Aguero is once again discontent with life under Pep Guardiola at Manchester City, Goal has learned.
Sources close to Aguero have made it clear that he believes Guardiola is treating him unfairly, and that the Catalan will ultimately force him out of the club.
Aguero, who became City's all-time leading scorer this season, feels his past achievements and his efforts to adapt his game over the past year are being taken for granted, and he believes the former Barcelona and Bayern Munich coach is using any opportunity possible to force him towards the exit door.
Those close to Guardiola insist he has no issue with Aguero, and insist the Argentine is prone to mood swings when left out of the side, as many strikers are.
Indeed, part of the reason City will not try to sign Alexis Sanchez in January is because Guardiola is happy with the efforts of Aguero and Gabriel Jesus in the No.9 role.
However, it remains the case that Aguero is convinced he is being pushed out.
It is a repeat of the situation which bubbled away behind closed doors for much of last season, one which had seemingly been resolved.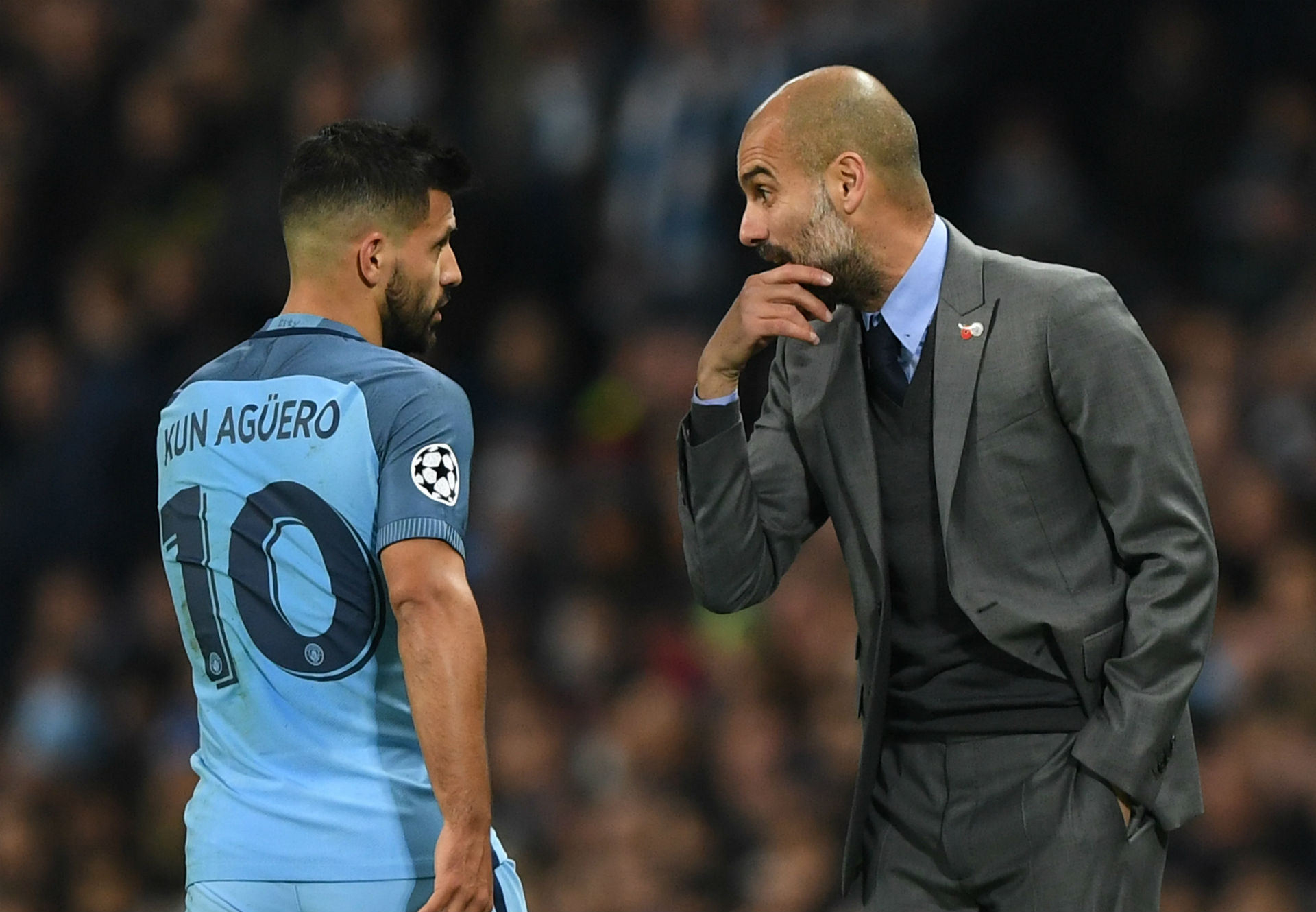 Around 12 months Aguero began to feel he was being marginalised by Guardiola, who constantly demanded changes in his game, and the striker's mood darkened when he lost his place to Brazil youngster Jesus at the start of 2017.
In a rare post-match interview in February, and an ever rarer public show of displeasure, Aguero suggested the club would have to decide whether they wanted him to remain at the Etihad Stadium or not, and that he would sit down with club chiefs during the summer.
The crucial element to Aguero's rediscovered sense of annoyance is that he had been assured during pre-season that things would change.
Goal can reveal that the striker spoke with City chairman Khaldoon Al Mubarak in Los Angeles.
During that conversation, Al Mubarak asked Aguero to remain at the club, and assured him that issues between him with Guardiola, which are well known behind the scenes, would be resolved.
Aguero, bouyed by that conversation, was pleased to learn that he would not be sold, and it is understood that a move away has not been considered since that moment.
The 29-year-old has appeared to have improved as a player as a result of Guardiola's demands, and it was believed that he had managed to put his disappointment behind him.
But in recent weeks he has come to the conclusion that things have not changed, and he is once again concerned about his future, as he is said to realise that for all his popularity at the club, Guardiola would always get his way if he does indeed want a change up front.
City's owners had asked Guardiola to keep Joe Hart during the summer of 2016, but the Catalan put his foot down and insisted the England goalkeeper be sold after he had refused to adapt his playing style.